No Group is too big for All About Boston!!​
​
​
Looking for a fun, exciting and memorable activity for your next large group
outing? We offer unique, entertaining, and educational tours. Our tours offer
a great way to learn the history and lore of the city.
​
We are happy to accommodate a group of almost any size. We are "THE"
experts in Boston group tours! If you are bringing more than 20 people we
will add an additional guide for each to ensure that everyone has a great
experience on our various tours.​ With years of group tour experience, your
group is our top priority. Ask about our multi-day group tours!
​
​
​
​
​
​If you are a large group:
YOU MUST RESERVE YOUR TOUR AT LEAST 10 DAYS IN ADVANCE.
​
Use our contact link to inquire about our group rates and set up your group tour today!
Education. Exploration. Adventure. Day and overnight tours are customized to fit your curriculum, budget and needs. Throughout the Boston area, we take pride in creating your tour experiences. Your safety, hands-on learning and making sure students, parents and teachers have positive experiences before, during and after your tour are our top priorities.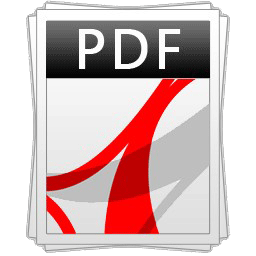 Explore many the cradle of liberty throughout the Boston area. Whether you're a group leader for your religious organization, educational institution, family or military reunion or group of friends; our tour expertise learned over the past 15 years comes into play. We take pride in creating great customized tour experiences.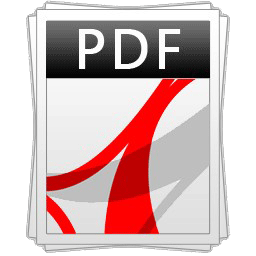 We go behind the scenes and work directly with professional tour operators coming into New England with their small or large groups. One call can take care of all aspects or various tour needs that would help free up your time to provide great customer service to your clients and work on other tours you have going on. One-stop tour shopping in the Boston area.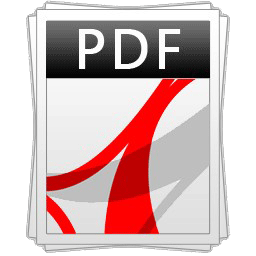 Popular Boston Area Venues
Faneuil Hall and Marketplace
Faneuil Hall and Marketplace – the revered meeting hall and historic landmark established way back in 1742 – nicely rounds out Day Four of your educational adventure. It's a popular gathering spot, tendering visitors a diversity of entertainment, fantastic shopping at over 70 retailers and wonderful dining options; it's also the home of the world-famous Quincy Market Colonnade and the Finch and Bull – the watering hole made famous in the long-running mega-hit television sitcom, "Cheers." A well-known stop on the Freedom Trail, Faneuil Hall is sometimes referred to as "the Cradle of Liberty"; this is "the" place to pick up those Boston sweatshirts, sample Boston baked beans, enjoy a bowl of creamy Boston clam chowder and fortify your dwindling stash of Boston tea bags!
Museum of Science
Renowned for developing fabulous, innovative and interactive exhibits and programs that both entertain and educate, Boston Museum of Science affords guests of all ages a delightful foray into the wide, wonderful world of science and technology. Mugar Omni Theater's towering five-story screen joins forces with state of the art film technology to bring big screen buffs a thrilling IMAX experience; if movies aren't your thing, strike out and explore the museum's 700 interactive exhibits! Catch an awesome laser show at the Charles Hayden Planetarium or tiptoe gingerly through a butterfly garden. Wander a bit, and you'll meet triceratops Cliff and his fossilized "cohorts," uncover the rise and fall of the Mayan Civilization and learn how turbines transform wind into Green Energy. You may even find yourself face to face with tiny Robo Bees, elect to chip away at intriguing Natural Mysteries, or try your hand at unravelling perception-bending Mind Games and Optical Illusions; the world is, indeed, your oyster at Boston's Museum of Science!
Boston Common
Boston Common is located at the southern end of the Freedom Trail – easily the oldest public park in the world. Today, it's the anchor for the Emerald Necklace, a system of connected parks that wends its way through many of Boston's neighborhoods. The "Common" has proven a versatile public venue throughout its long history: British troops camped on the grounds before marching into fierce colonial resistance at Lexington and Concord, public hangings were "common" there up until 1817, and fat cattle happily grazed on its green acreage from the 1600s up until 1830; today, it welcomes all manner of formal and informal gatherings. On October 21, 2006, the Common became the site of a new world record, when 30,128 Jack-o'-lanterns were lit simultaneously around the 50 acre park at the Life is good Pumpkin Festival!
Boston Massacre Site
In front of the old State House, also known as Boston's "Towne House", your will find a ring of cobblestones marking the site of the Boston Massacre. Tensions between the colonialists and occupying Redcoats ran high that March in 1770, and a minor squabble between young Edward Garrick - a wigmaker's apprentice - and a hot headed British sentry of the surname White quickly escalated into a deadly riot when White cracked the Garrick in the face with the butt of his musket. Soldiers coming to the aid of the sentry were met with an onslaught of sticks, stones, snowballs and other such crude weapons of the moment, and fired directly into the angry crowd, killing five colonialists. Samuel Adams and other patriots dubbed the unfortunate event a "bloody massacre".
Freedom Trail
You'll begin this fantastic tour at the State House atop Beacon Hill, and proceed, afoot, through Boston Common, America's oldest public park. You'll visit the Old Granary Burial Ground, the resting place of Paul Revere, Sam Adams, Mother Goose and others, then stroll through the Colonial Section of Olde Boston. You'll stand on the actual Boston Massacre Site, pass by Faneuil Hall and continue along the waterfront to Boston's first neighborhood, the North End (Little Italy), see the home of Paul Revere (which you'll be visiting on Day 2) and explore the Old North Church, made famous when Revere dispatched two men with lanterns to climb the steeple to warn the townsmen of the British Approach. Next, you'll climb into a waiting coach and head across the Charles River to the Charlestown Navy Yard, where, time permitting, you will board the oldest commissioned warship in the United States Navy, the U.S.S. Constitution - "Old Ironsides" - and have an opportunity to climb the 294 stairs to the top of the Bunker Hill Monument!
Castle Island
Castle Island – where you can watch the Tall Ships in Boston Harbor, order up the best Lobster Roll in town, and - if you're feeling energetic- catch a Blue Fish! This favorite Boston destination isn't really an island; it's a popular refuge connected to the mainland, home to Fort Independence, a National Historic Landmark constructed under the direction of Colonel Sylvanus Thayer between 1834 and 1851. Explore the stone Fort, relax with a book on the clean, warm sand, stretch your legs on the Boston Harbor Walk or go for a swim in the sheltered lagoon of Pleasure Bay!
Paul Revere House
We're all familiar with Paul Revere - the midnight-riding Patriot and enduring icon of the American Revolution. The son of a French immigrant artisan, the industrious and multi-talented Revere left this world a modestly well-to-do businessman and a popular local figure of some note. An obituary in the Boston Intelligence commented, "seldom has the tomb closed upon a life so honorable and useful." Self-guided tours let you and your group experience the tidy and well-preserved two-story family home much as Revere left it the night of his famous ride. As downtown Boston's oldest structure, it stands as a fascinating memorial to American revolutionary history and features wonderful exhibits that are, at once, a tribute to the legendary Paul Revere and a memorial to Post-Revolution American life.
Old North Church
"One, if by land, and two, if by sea;" young scholars everywhere are familiar with Longfellow's "Paul Revere's Ride." On the evening of April 18, 1775, Robert Newman, and Vestryman Capt. John Pulling, Jr. climbed the Old North Church steeple – at the time, the tallest building in Boston - and held high two lanterns as a signal from Paul Revere that the British were, indeed, marching to Lexington and Concord by sea across the Charles River - the most expeditious approach possible - and not by land. (This was actually a back-up plan; Revere was able to complete his daring ride and issue a timely warning to his fellow countrymen.) Founded in 1722 as Christ Church, it's Boston's oldest surviving church building and most visited historical site; popular 30-minute guided tours tender guests an engaging, in-depth look at the Old North and its crucial role in history. When next you hear "Paul Revere's Ride," you'll have a perfect visual to accompany those famous words!
Bunker Hill Monument
The Battle of Bunker Hill – the first major conflict of the American Revolution - pitted a newly formed and quite inexperienced colonial army against the highly trained British. Despite the colonialists' considerable tactical impediment, they marched under the skillful command of such men as Colonel William Prescott, Colonel John Stark and General Israel Putnam - men who'd amassed plenty of experience fighting alongside the British in the French and Indian War. Although the British Army ultimately prevailed in the battle, the colonialists greatly surprised the British by repelling two major assaults and inflicting great casualties. The original monument to the Battle of Bunker Hill was an 18-foot wooden pillar with a gilt urn erected in 1794 by King Solomon's Lodge of Masons in honor of fallen patriot and mason, Dr. Joseph Warren. In 1823, a group of prominent citizens formed the Bunker Hill Monument Association to construct a more permanent, significant monument commemorating the famous battle; the existing 221 foot granite obelisk was completed in 1842 and dedicated on June 17, 1843, in a major national ceremony. The old admonition, "Don't fire until you see the whites of their eyes!" is said to have been uttered by Colonel William Prescott himself, and has come to immortalize the steely resolve of the ill-equipped colonialists battling for their lives – and freedom from the British monarchy.
USS Constitution Museum
Once inside, you will marvel at the largest assemblage of USS Constitution-related objects displayed anywhere. The collections – which encompass a wide range of artifacts spanning the 200+ year history of the venerable warship - focus on "Old Ironside's" origin, the story behind her nickname, her role in the early republic and her part in the present day. Through the showcasing of personal possessions including images, journals and correspondence, the museum endeavors to bring the story of the oldest U.S. commissioned vessel afloat to life.
Harvard Square
From its foundation, this historic center of Cambridge has been a happy hearth and gathering place for authors, poets, publishers, printers, teachers, students and booksellers; more than 300 years ago, the first printing press in this hemisphere set up shop in Harvard Square. It's also home to the oldest and most prestigious university in America, was the center of the post-WWII design world, the nest of 19th century abolitionist upheaval and 20th century anti-war outrage, and has earned pivotal roles in a handful of cinematic gems including Love Story and Good Will Hunting. The modern Harvard Square experience recalls a hearty splash of that 17th century ambiance, and annually draws over 8 million visitors to its bookstores and coffee shops, great pizzas, charming old theatres, world-class galleries and truly eclectic shopping possibilities.
New England Aquarium
In addition to a brilliant Marine Rescue Team that saves and rehabilitates injured and sick seals and the largest shark and ray touch tank on the East Coast, the New England Aquarium is jam-packed with so much to see and do, your student group won't ever want to leave! Here, thousands of aquatic residents happily await your visit; peek into a penguin's burrow, spy on a mysterious giant Pacific octopus and meet mystical moon jellies, entertaining balloon fish and delicate leafy sea dragons. Hang out with troops of wriggling seals and lumbering sea lions, explore an Amazon Rainforest or catch a popular 3D flick on New England's largest movie screen. The Aquarium's awesome Animal Encounters let you customize your group's visit—perch atop the 4-story Giant Ocean Tank, meet an animal for lunch or get behind the scenes of your favorite exhibits during these special 45 minute programs offered twice daily.
Boston Tea Party Ships and Museum
Head off to the floating Boston Tea Party Ships and Museum for a "revolutionary" interactive experience not to be missed! These one-of-a-kind, one-hour Tea Party tours let you mix it up with the "colonialists," explore authentically restored tea ships, enjoy a stirring multi-sensory presentation and dump your bale of Boston Tea overboard just as the Sons of Liberty did that fateful night of December 16, 1773.
Boston Duck Tour
Depart on the famous Boston Duck Tour for the ride of your life! As you board one of 28 certified WWII style amphibious landing vehicles, you're greeted a wonderful guide! You'll cruise by historic landmarks and points of interest including the State House, Bunker Hill, Boston Common, Copley Square, Government Center, Newbury Street, Quincy Market, the Prudential Tower, and more. During this extraordinarily entertaining voyage, the very best of Boston unfolds before your eyes as your capable guide regales you and your travel companions with reels of Boston history. Before you know it, it's "Splashdown" time and your DUCK plunges right into the Charles River, treating your group to a breathtaking view of the Boston and Cambridge skylines!
Boston Harbor Cruise
Wmbark on an entertaining and educational Historic Sight Seeing Cruise of Boston Harbor! These splendid 90 minute excursions ferry you out onto the sparkling water where you'll enjoy plenty of good ol' ear-bending and an excellent view of local highlights including breathtaking views of the nation's oldest continuously-manned lighthouse, the Harbor Islands National Park Area, Boston's working port and a glimpse or two of "the lush life" on the stunning waterfront.
JFK Library and Museum
Tour an mpressive tribute to our nation's 35th president, perfectly situated on ten idyllic acres overlooking Boston Harbor, Dorchester Bay and the Atlantic Ocean he so loved. The JFK Library and Museum artfully portrays the life, leadership, and legacy of President John F. Kennedy while conveying his unwavering enthusiasm for politics and public service and deftly illustrating the nature of the office of the President through its assemblage of engaging multimedia exhibits such as The Campaign Trail, The Briefing Room, The Space Race, The Oval Office, First Lady Jacqueline Bouvier Kennedy, and The Kennedy Family.
Fenway Park
Stop by iconic Fenway Park; opened in 1912, it's home, sweet home to the Boston Redsox and "America's Most Beloved Ballpark", a place where dreams are made, traditions are celebrated and baseball "is forever." Take your seat atop the world famous 37 foot "Green Monster," see "Pesky's Pole" and check out the lone "Red Seat" in the right field bleachers. Experienced tour guides provide Sox fans thrilling, one hour walking tours of Fenway, "the Pulse of the Redsox Nation" and the oldest major league ball park in use today!
House of Seven Gables (Salem)
The House of the Seven Gables was a Gothic novel penned by American author Nathaniel Hawthorne and published in April 1851; the actual house that served as the dark tale's setting - the Turner-Ingersoll Mansion, also the author's birthplace - is today, surrounded by lovingly-tended pink and grey three-season Colonial Revival gardens and a number of relocated and carefully preserved historically significant structures. The House, originally built by Salem sea captain and merchant John Turner in 1668, was occupied by three generations of the Turner family before being sold to Captain Samuel Ingersoll in 1782. An active captain during the Great Age of Sail, Ingersoll died at sea, bequeathing the property to his daughter Susanna, a cousin of Nathanial Hawthorne. Constituting its own National Historic Landmark District, the 2 1/2 acre museum campus affords visitors breathtaking views of Salem Harbor, Derby Wharf, and the Tall Ship Friendship. Thirty-five minute tours of the House of Seven Gables and grounds introduce two prosperous merchant families, the Turners and Ingersolls, reveal some of the earliest Georgian-style interiors and collections of artifacts once owned by the Hawthorne Family, treat guests to fascinating stories of Salem's rich maritime history and detail Hawthorne's lifelong connection to the legendary home.
Plimoth Plantation (Plymouth)
At Plimoth Plantation, your group is whisked back to the 1600s, to visit an authentic Wampanoag Homesite, explore a recreated English village and experience the bustling Craft Center – where many things you and your fellow voyageurs will see on the Plantation - from Native implements and regalia to traditional cabinetry, pottery and clothing are painstakingly crafted, the old-world way by skilled artisans. You'll even meet the hardy – if unusual - Heritage Livestock of Nye Barn and tour a working grist mill!
Mayflower II (Plymouth)
While the original Mayflower no longer exists, if you didn't know better, Pilgrims, you'd be hard pressed to deny she's still afloat after stepping onto this authentic re-creation of the ship that made the arduous 17th century voyage across the Atlantic! As you and your travel companions board the full-scale reproduction Mayflower II, pause for a moment, close your eyes, and inhale the bracing sea air – now, eyes wide open – take it all in! You'll at once marvel at the ship's realistic features and wonder how in Heaven's name 102 people could cram themselves and their belongings onto such a small vessel – for 10 weeks at sea! What better way to wrap up your three day Boston excursion than this?